Concrete Driveway Builder in St Peters, MO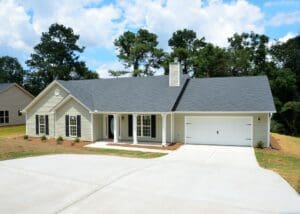 Are you in need of a new concrete driveway for your home or business in or around St Peters, MO? Look no further than the friendly concrete professionals at St Peters Concrete.
We've literally installed hundreds of new driveways for customers in Missouri. When you hire us to build a driveway, you are hiring the best concrete contractors in St Peters, Chesterfield, St Charles, St Louis and the surrounding areas.
Our concrete professionals pride themselves on the highest quality in concrete driveway installation possible. We use the latest methods to build driveways both efficiently and of the highest quality. When you hire St Peters Concrete to build a new driveway for your home or business, you will get a driveway that will last for years to come.
In our driveway installations we make sure the concrete is poured correctly and at the proper thickness, and we work hard to get the leveling on the driveway just right.
In the end you will have a driveway that will add value to your home, increase curb appeal, and will make your property value go up whether you're a residential or commercial customer.
St Peters Concrete Company understands what your property means to you. We know you take pride in what you own, and we'll treat your new driveway installation as if we were installing it at our own home or business.
If you're in the St Peters, O'Fallon, Cottleville, Dardenne Prairie, Wentzville, or any of the surrounding areas and in need of a new driveway, please give our driveway installers a call at 636-235-0150
You won't be disappointed when you hire St Peters Concrete to install a new concrete driveway for you. We are St Peters, MO new driveway builder experts. Contact us today for a free quote on your new driveway build.